A Sierra Nevada Gunfight
Original title: THE SORROW

SPECIAL EFFECTS MAKE-UP ARTIST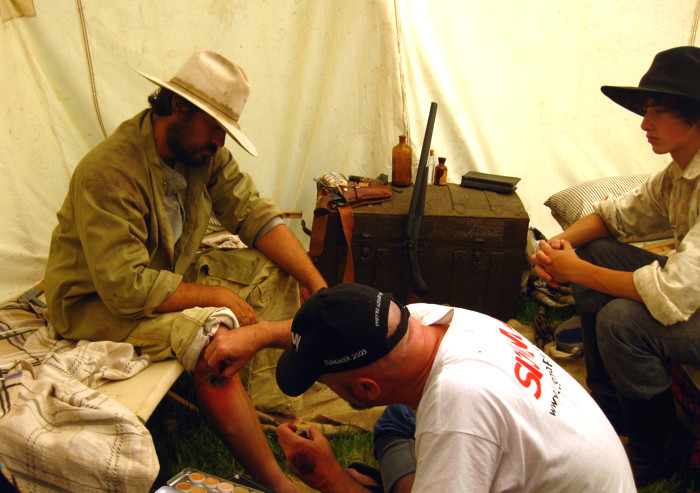 Here I am applying the "Weeping scab" to actor (

and Producer

)

Kirk Harris

' leg. You'll notice that I first applied the "wound" to the back of my hand so that the director,

Vernon E. Mortensen

, could get an idea of how it would look.
Actor

Ryan Ballance

is also in this photo.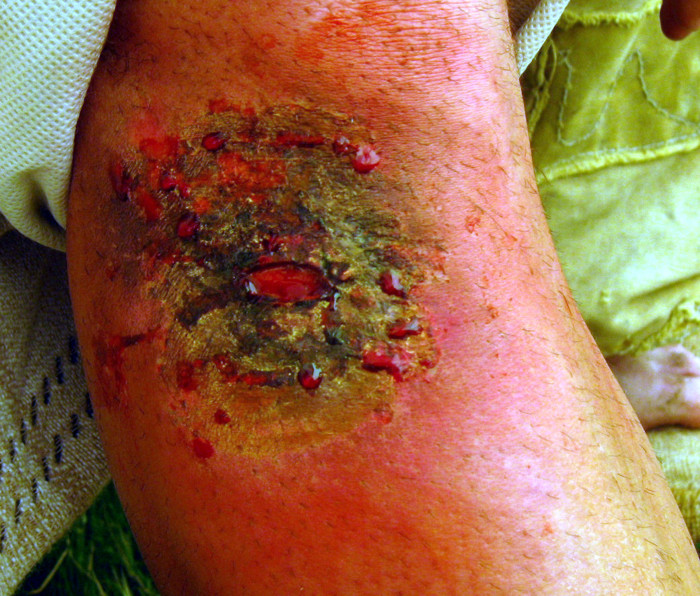 Weeping scab. Some SFX Make-up artists don't like extreme close-up stills of their work, but I've no problem with it.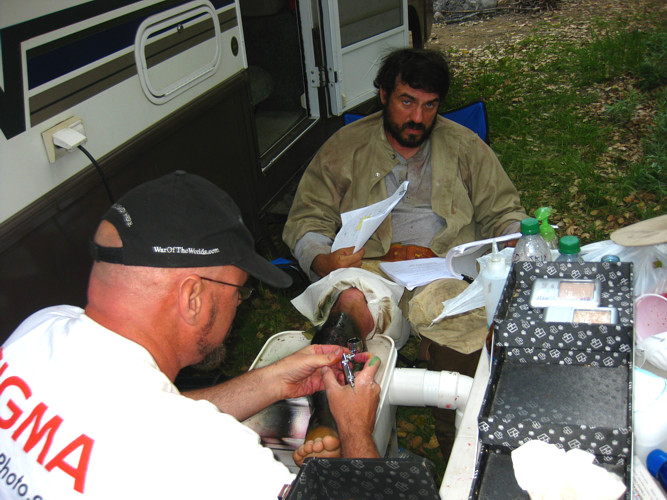 Working on the final stage leg, the gangrene leg.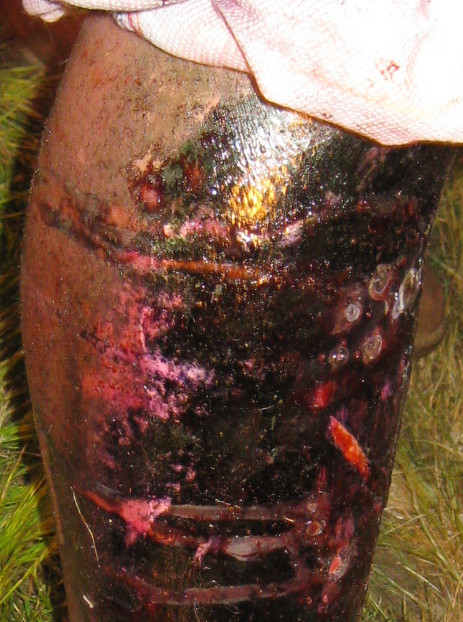 Extreme close-up of the gangrenous leg.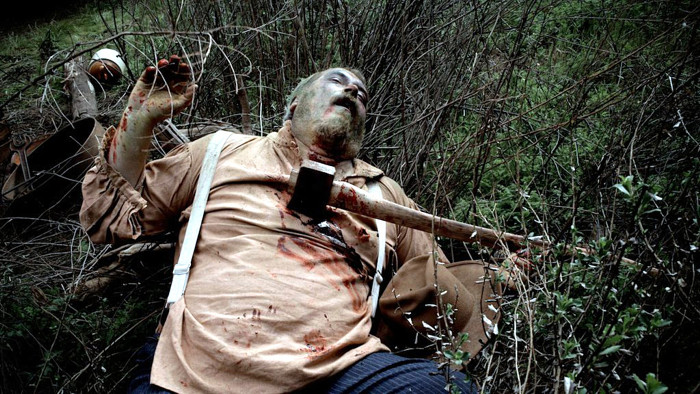 Extra (

also Producer

) Kelly Parks as a miner who has been dead for a few days.
Go to INDUSTRY CONNECTIONS
Go to RESUME - HOME
Go to LATEST NEWS
Go to REFERENCES