SPECIAL EFFECTS MAKE-UP ARTIST
THE SORROW
@ IMDb.com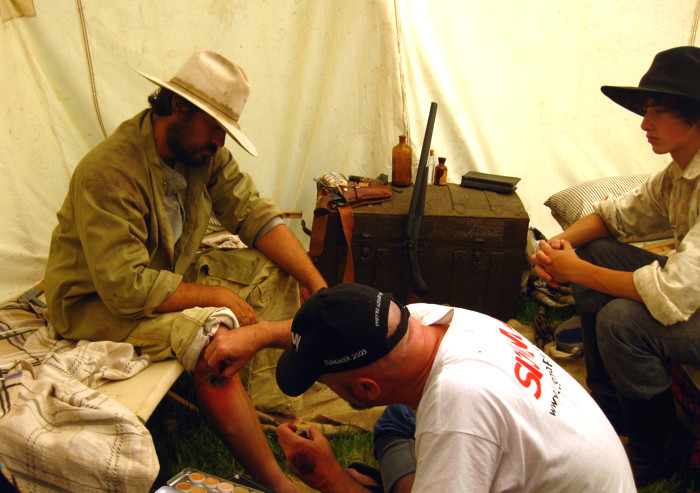 Here I am applying the "Weeping scab" to actor Kirk Harris' leg. You'll notice that I first applied the "wound" to the back of my hand so that the director could get an idea of how it would look.
Actor Ryan Ballance is also in this photo.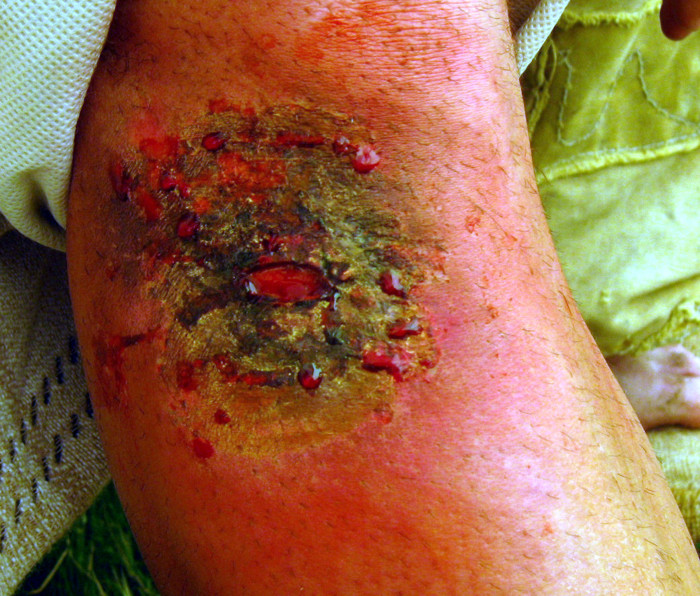 Weeping scab. Some SFX Make-up artists don't like extreme close-up stills of their work, but I've no problem with it.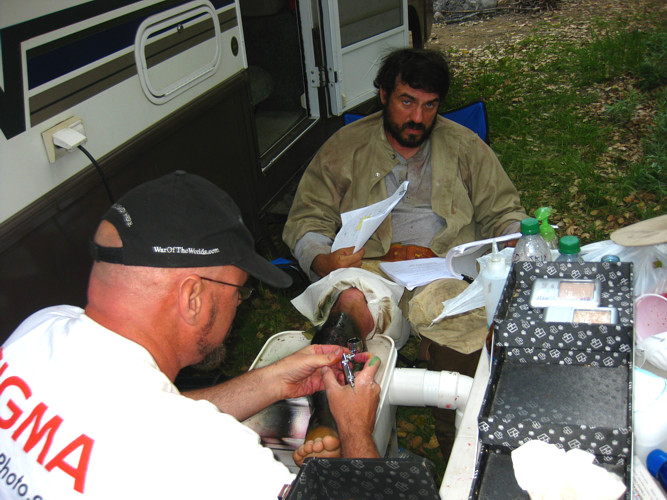 Working on the final stage leg, the gangrene leg.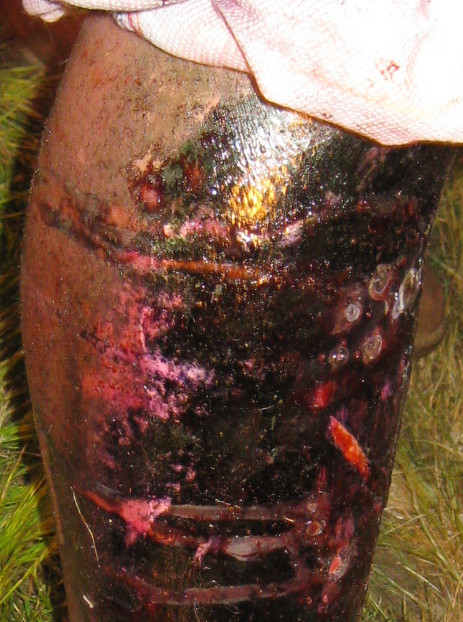 Extreme close-up of the gangrenous leg.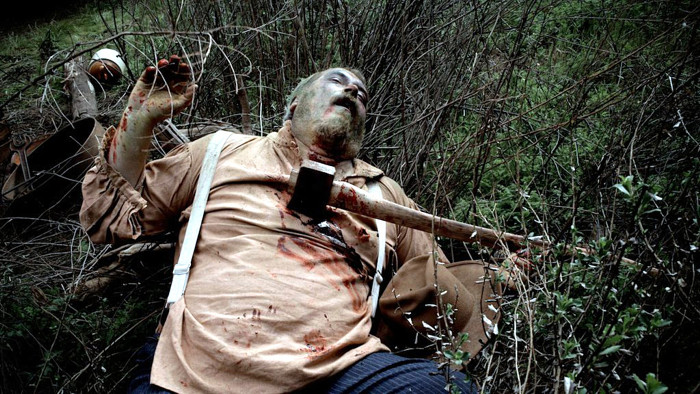 Extra Kelly Parks as a miner who has been dead for a few days.
Photos by Leny Iniguez and Luz McMullen