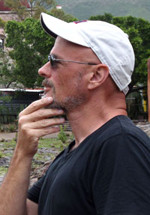 E.C. McMullen Jr.


in Mitla, Oaxaca, Mexico

E.C. McMullen Jr.




Film Maker:




Director, Actor, Producer, Art Director, Cinematographer, Production Designer, Special Effects MUA



Writer:


Fiction, Non-Fiction, Screenplays, Reviewer, Journalist, Copy Writer





BIO


Trained as a Broadcast Journalist in the U.S. Navy, E.C. McMullen Jr. wears many hats in movie production including, Writer, Director, Producer, Production Designer, SFX MUA, and Actor. He is known for his work on Mine Games (2014), A Sierra Nevada Gunfight (2013), Universal Dead (2010), and The Crusader (2009). He is married to Producer and Still Photographer, Luz McMullen.



A SIERRA NEVADA GUNFIGHT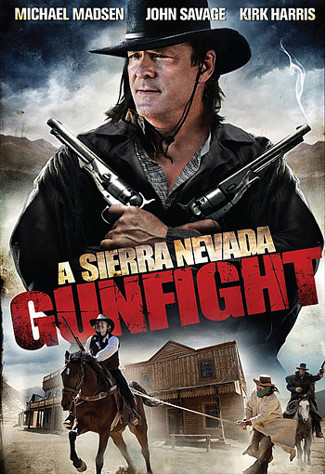 Kudos For My Special Effects Make-Up Art (SFX MUA)
"Gross. And awesome"
- Jeffrey Reddick (Creator of the FINAL DESTINATION movies)

"Strong work, I think I'm gonna be sick."
- Scott Sigler (Best selling Science Fiction author INFECTED and CONTAGIOUS)

"Very realistic"
- Laurent Tartour (Writer, Director URBAN WOLF)

"WHOA! Great work. That looks too real."
- Staci Layne Wilson, (Reporter / reviewer: E!, BBC, NBC, M-TV, Bravo, Rotten Tomatoes, Dread Central)

"Disgusting! I love it!"
- Ben Rock (Production Designer, THE BLAIR WITCH PROJECT. Director, ALIEN RAIDERS)

"You were a real pro on the set of The Sorrow (aka A Sierra Nevada Gunfight), even when the director had his daily meltdown. Good job!"
- Kelly Parks, Producer: A SIERRA NEVADA GUNFIGHT (2011)

Continued at Feo Amante's Horror Thriller.
UNIVERSAL DEAD
Kudos For My Production Design
Doug Jones, DB Sweeney Topline Universal Dead News
by Ryan Turek
June 04, 2010
A new horror web series, watch chapter 1 & 2
A morsel of production value goes a long way as evident in Universal Dead, a new web series from Kelly Parks and his Unconventional Films banner.
Continued at Shock Till You Drop
EXCLUSIVE: Interview with Universal Dead Writer Kelly Parks
We took notice of the zombie web series Universal Dead because of the strong production value and cast.
Continued at HugAZombie.
"Universal Dead": sloppy but stylish seconds
by Will Viharo
October 13, 2011
The production values are surprisingly polished and the Romero-esque plot involving politicians, scientists and the military with very different solutions to "the problem" are well-played if tiresomely familiar.
Continued at PlaceVine.
"Thanks for the awesome Production Design and practical FX on Universal Dead! I'm very happy with the results."
- Kelly Parks, Writer, Producer: UNIVERSAL DEAD (2010)
FOLLOW ME:
FEO AMANTE
IMDb
AMAZON
BLOG
TWITTER
ECMJR.COM IS COPYRIGHT 2020 by E.C.MCMULLEN JR. | CONTACT: EDDIE.
ALL WORK CREATED AND COPYRIGHT BY E.C.McMULLEN JR. UNLESS OTHERWISE NOTED.
BUILT ENTIRELY WITH ADOBE CS, CORELDRAW X5, HTML5, CSS3, JSCRIPT, and JQUERY.
E.C. McMullen Jr. is a participant in the Amazon Services LLC Associates Program, an affiliate advertising program designed to provide a means for sites to earn advertising fees by advertising and linking to amazon.com
THANKS FOR READING!
THE END